Our Mission
The mission of Progress Elementary School, with the support of our community, is to empower each student with global awareness, knowledge, skills and values necessary to make a better world.

Our Vision
 Working with students and families, we will provide a program of educational excellence which encourages all students to develop to their fullest potential.
Our School
The educational program at Progress is geared toward reaching the educational needs of every student regardless of their learning level.
Together with parents and community,the staff and teachers at Progress Elementary School are committed to a focus on student achievement, and to the development of young people who are respectful, responsible, and caring.
Program Overview
Our magnet program is focused on Science, Technology, Engineering and Mathematics (STEM). We are a school wide program and serve all students in grades pre-kindergarten through grade 5. Students receive instruction from specialists math lab, science lab, technology lab,  library, and physical education. All of our programs involve problem-solving and independent critical-thinking skills, while emphasizing laboratory exploration and hands-on activities.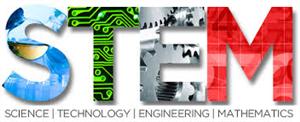 Welcome to the Progress School Family!
I would like to extend a warm welcome to a new school year.  The staff and I are looking forward to working with you and your children this year.  We will strive to provide an exciting and rewarding educational program for each and every child at Progress Elementary School.  With your help, we know we can achieve.
I'd like to take this opportunity to acquaint you with some routine schedules and procedures of Progress Elementary.  August 9th is the first day of school.  All students, grades 1 -5, will report.  The school hours are 8:00 a.m. – 3:25 p.m.  Students are not to arrive on campus before 8:00 a.m.  A parent or guardian must check in students arriving after 8:30 a.m. in the office.  Early checkouts will not be allowed after 2:30 p.m. In order to check-out your child, you MUST have a valid ID.  We will begin our dismissal process at 3:25 p.m. daily.  We will release walkers, car riders, and bus riders in that order.  All car pool parents are asked to remain inside their vehicles at all times.  Staff will direct you. For student safety, please follow the direction of all staff on duty.
Consistent tardiness will result in your name being turned over to Child Welfare and Attendance.
Please remember that ALL students MUST be picked up by 3:40 p.m.  Please note that we reserve the right to release any child who is NOT picked up in time and considered " abandoned" to the Sherriff.
All students will be required to wear complete uniforms daily.  Uniform reminder:
Belts must be worn EVERY DAY on bottoms with belt loops.
Shirts and blouses must be tucked in at ALL times
Hoods, caps, bandanas, headbands, wristbands, etc. are prohibited.
Boys cannot wear earrings
Girls cannot wear make-up and artificial fingernails.
No jewelry, especially chains, rings, bracelets, etc. should be worn to school by boys or girls. Girls are permitted to wear small post earrings (STUDS).
One lunch and one breakfast will be free of charge to each student.  Breakfast will be served free of charge to each student wishing to eat.  Students must arrive by 8:20 each morning if they wish to eat breakfast. Our breakfast is served on the go and will NOT be issued after 8:20 a.m.
A supply list may be picked up in the office or on the first day of school.  In addition there is a class lab fee of $10.00 for w\each student.  This is payable in installments.
The EBR Transportation Department will send bus cards home a week before classes begin.  If you do not receive your card and still have bus concerns, please call the Transportation Department at 226-3660.  If you have moved from Progress's attendance area, you must register at the school in your attendance zone.  We are required to drop students who do not live in our area from our rolls.  If you have moved, please come by the school to pick up a drop slip
We ask you to encourage your children to do their best in academics and behavior.  The students' effort in both academics and behavior has a major effect on their achievement. With all of us working together, we are confident that our students will be successful.  We hope that you are as excited as we are, and looking forward to a successful school year.
Your Progress Elementary School Family
855 Progress Road, Baton Rouge, LA 70807 • Telephone: 225.775.4986 • Fax: 225.774.2028 • Principal LaShawn Stewart